Baltimore Karaoke had the pleasure to provide dance music, karaoke, music videos, and sound reinforcement during the week of March 3rd through March 8th 2019 for a national conference held by the American Criminal Justice Association.( A.C.J.A.) The ACJA, which is based in Sacramento California holds these national conferences every year but in different states. This year the ACJA elected to have their national conference in Baltimore, Maryland at the Delta Hotel by Marriott in Hunt Valley Maryland.
The Convention Services Manager at Delta, Zeborah Cameron, did an outstanding job of overseeing the organizing and implementation of hotel services for the conference event.
The ACJA event is comprised of college students, faculty and administration support personnel which numbered almost 400 folks this year. The students are studying various disciplines, Criminal Justice and Crime Scene Investigation among other studies. During the day students and instructors participated in various workshops around the hotel and some folks were involved in a live ammunition handgun competition shoot at Continental Arms in Timonium, Maryland.
Evening events included very tasty and eye-appealing dinners and deserts followed by Baltimore Karaoke providing dance music, karaoke singing and music videos. Speaker presentations included the awarding of Trophies, a Baltimore County Police Department Honor Guard Service and a speech by Baltimore County Chief of Police Terrence B. Sheridan.
Wednesday evening was talent night as various students, faculty and staff performed poetry, gymnastics, dance routines and one group actually dressed up and performed as the rock band Kiss! Baltimore Karaoke provided the back up music and microphones for the skits. Friday night was the last night of the national conference with lots of DJ dance music. A great time was had by all!
Baltimore Karaoke welcomes inquiries concerning your upcoming Corporate or Conference event. Contact us at (410) 828.9168 for additional information, availability and pricing.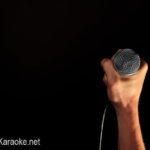 5 Top Things the Best Karaoke DJ Services in Baltimore Should Provide
When it comes to the 5 top things the best karaoke dj services in Baltimore should provide,
we created a list of things you'll want to make sure your karaoke dj brings to the show.
With Karaoke entertainment bringing people together for great events full of fun and celebration, there is a lot that goes into the kj/dj production.
Whether at a local bar, tavern or a corporate event, you'll want to be sure when choosing a kj/dj that the best songs are on-board as well as, state of the art equipment with MC quality guiding the performance. 
When people perform karaoke, they want to know they can project their voice blending in with the music track to give their best performance. Karaoke singers want to sound professional having the confidence that there's a good mix and balance of voice and musical sound level.
The Karaoke DJ MC plays a big part in making the singers feel comfortable and less anxious while performing a song. The MC should be crowd-friendly and inviting creating an atmosphere that brings more singers up to the stage.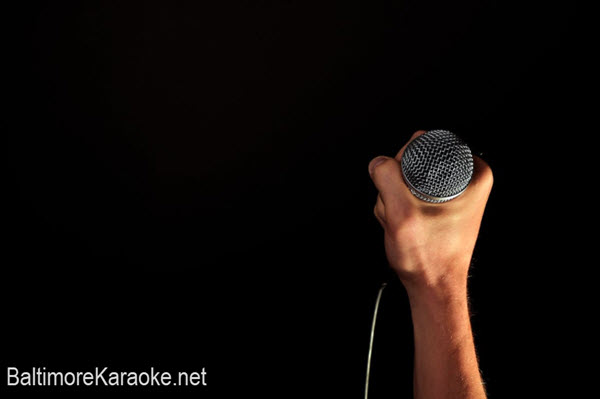 Let's take a look at the 5 top things the Best Karaoke DJ Services in Baltimore should provide at shows:
State of the Art Karaoke Equipment
Crystal clear high fidelity speakers capable of handling small or large rooms
Wireless Mic allowing full access to walk around and perform
High quality TV monitor providing a clear visible lyrics display
Complete Karaoke music library of popular songs
 Professional MC Hosting
With many singers from all levels of talent stepping up on stage, the MC host
needs to know how to accommodate the singers to give the crowd the best show possible.
The MC should always know how to engage the audience, be courteous and crowd-friendly.
From professional announcing to handing the mic over to singers and picking the songs, 
a good MC will guide the execution of each performance from start to finish.
Professional KJ/DJ Performance
The art of putting on a great karaoke show is not only the singers, it's a stage
collaboration. The kj/dj needs to rally the audience to excitement anticipating
each performance. A good kj/dj seamlessly helps each singer select the best,
most popular songs making sure their voice blends in perfect with the background
music track mix. Tweaking the vocals to bring out the best in the singer's voice is a           
must for any good kj/dj.
Create Audience Participation
The audience is responsive when the kj/dj engages them by presenting the
show elements in an entertaining way. From announcing the next singer to
reflecting on a great performance and relaying it to the crowd, the kj/dj can
create the perfect audience participation.
Produce Theme Shows for Specialty Karaoke Events.
Karaoke theme shows are very popular and a good kj/dj should be able to
create theme specialty shows for Sweet 16 Parties and corporate parties
based on holiday events, like Valentine's Day love song shows, Halloween, 
Christmas, New Years and more! 
So there you have it; the 5 top things the best karaoke dj services in Baltimore should provide.
And, when it comes to Karaoke performances you'll want a professional kj/dj to produce and MC your events. Tip for bars and taverns: One stand-out benefit of hiring the right DJ host is trying a Karaoke show on a slow night and let it build into a thriving weekly event.
BaltimoreKaraoke.net is a service that has been providing memorable Karaoke shows in and around Baltimore area since 2005.
Please check out some of our other site links below:
If you are looking for one of the best karaoke dj services in Baltimore,
Call Baltimore Karaoke At: 410-828-9168
Text: 443-790-7100
facebook.com/desantisdjandKaraoke
We hope your found our article; 5 top things the best karaoke dj services in Baltimore should provide helpful and value-packed so you can select the best Karaoke dj for your next Karaoke event.